Suites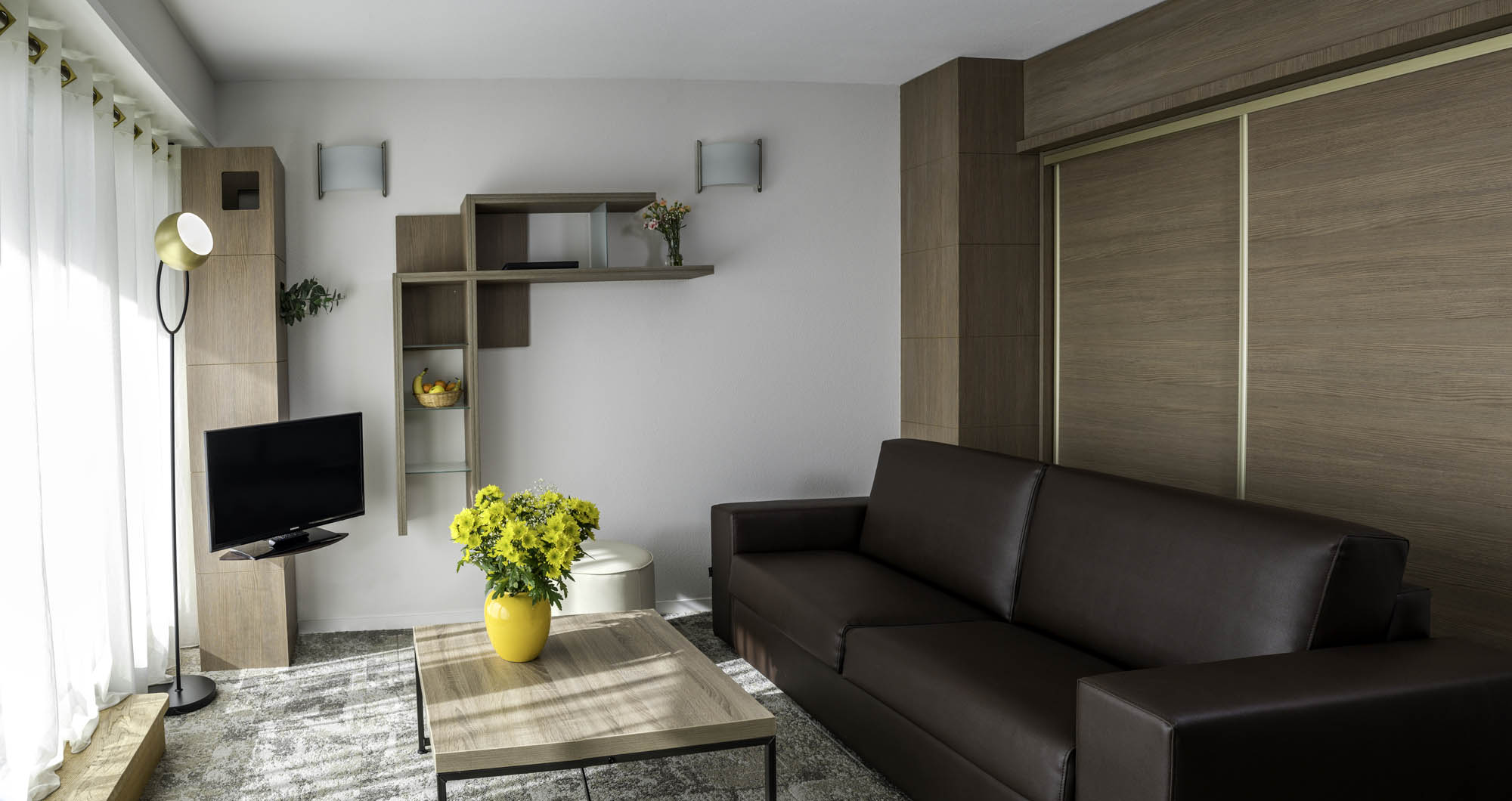 This spacious suite has two rooms. The first is a living room with a double sofa bed, a flat-screen TV and a balcony.
Pets accepted with a 10€ fee per day per pet
Learn more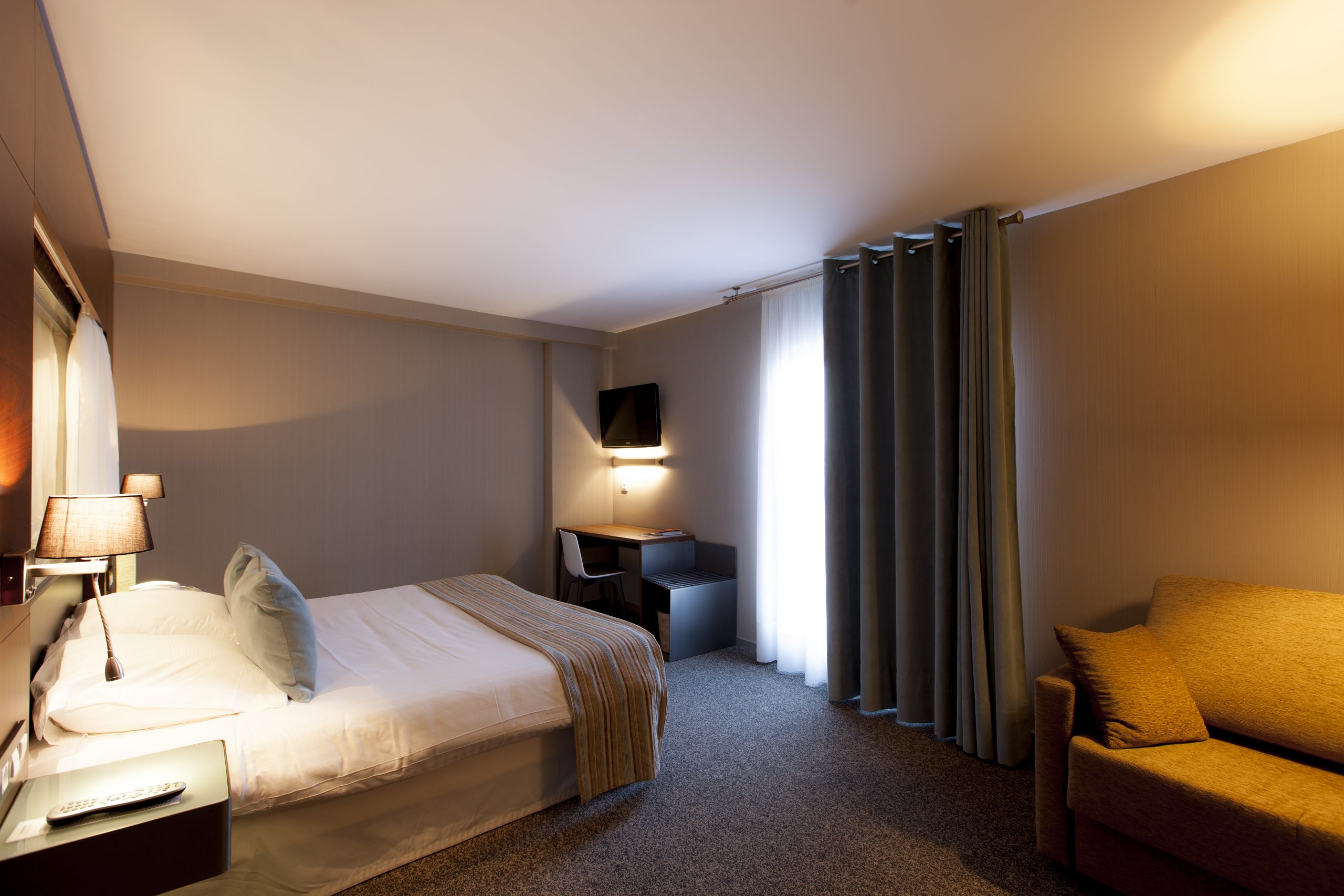 Junior Suite
From

140,00€
Very comfortable room for 1 or 2 people, with a modern and top-of-the-range design, which can be with a double bed or 2 beds.
Pets accepted with a 10€ fee per day per pet
Learn more